Kinetic Metallization:
Coatings Once Thought Impossible
Kinetic Metallization Conference 2010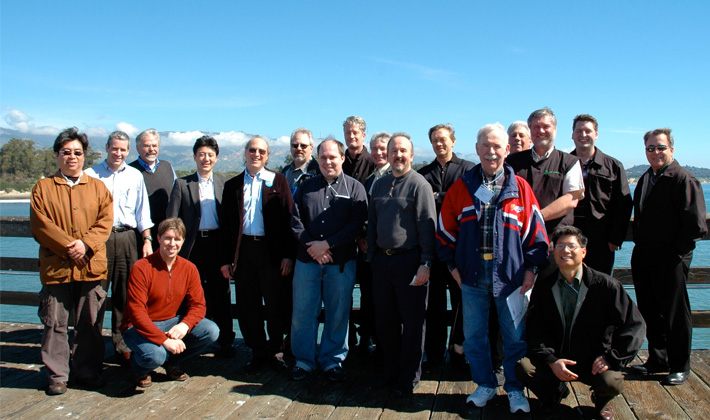 News
WOW! KM10 was a wonderful experience for all of us at Inovati. We packed a tremendous amount of information into the conference and we were happy to hear good reviews from many of the attendees. We hope many of you will choose to return next year as well!
We have sent electronic links and DVDs to all conference attendees by mail. Please make sure that flash is installed on the computer and open the file in your preferred internet browser. Click on the link below to see the archived KM10 page or check the bottom to see all of the archived KM conferences we've hosted.
Overview
KM conferences are designed to maximize interaction between KM stakeholders. Thus, Inovati and its existing and future customers, suppliers and partners gather to exchange ideas and results in an open forum away from day to day pressures.
This year the conference will be divided into three parts:
Schedule
February 24, 2010 Technical Presentations
February 25, 2010 Hands-on Workshop
February 26, 2010 Recreational Tour


Day 1
Morning of intensive technical presentations by Inovati personnel. These will cover the theory and practice of the KM process with special emphasis on the coating economics featuring comparisons between Kinetic Metallization (KM), cold spray and thermal spray. The afternoon session will feature talks by Inovati customers and suppliers.
Day 2
Day-long hands on workshop at the Inovati facility. All participants will have the opportunity to operate KM equipment and to take part in an evaluation of the coating produced at the conference. Again, special attention will be placed on gathering data that will identify the actual cost of producing high quality coatings in a working environment.
Day 3
Recreational event allowing for continued discussion between the conference participants. At the end of the day the preliminary results of the workshop will be presented in a final technical session. Final workshop results will be distributed along with conference proceedings in a DVD mailed to all participants.

Santa Barbara Activities
Santa Barbara is a premier destination for travelers around the world. Attendees of previous Kinetic Metallization Conferences often stay the weekend after the meeting to share some of the activities with a significant other. Here are some links to get you started.
Santa Barbara City
Golf
Tennis
Theater
Sight Seeing


Registrtion
Registration for KM10 and Hotel reservation can be made through the link below. If you would prefer to register by phone or if your organization requires purchase order registration, please call 805 571-8384 Ext 13
KM10
Here at Inovati, we are truly passionate about KM, and want to spread the word about this cutting edge cold spray technology and why we think it's the best out there. These conferences give us the venue with which to do precisely that, as well as share novel and exciting products with our colleagues in the spray community. They also allow us to hear feedback from attendees and focus in on the ever-evolving needs of our customers.
Presentations