Kinetic Metallization:
Coatings Once Thought Impossible
Nitinol
Shape Memory Alloy Properties
Lower cost than HVOF
Does not require surface prep
Smooth bondline
Superior as deposited finish
Minimizes grinding/ polishing
Useful on thin substrates
Tunable hardnesss
Ultrafine microstructure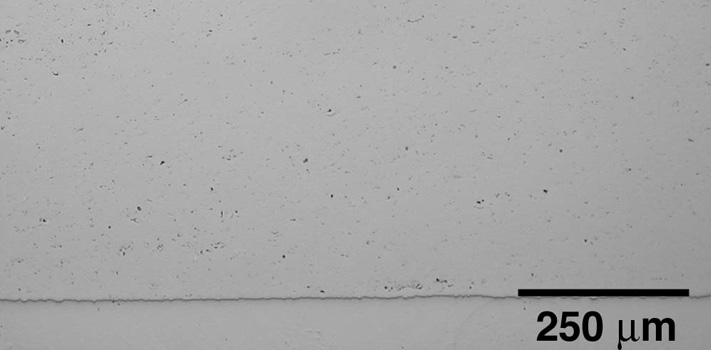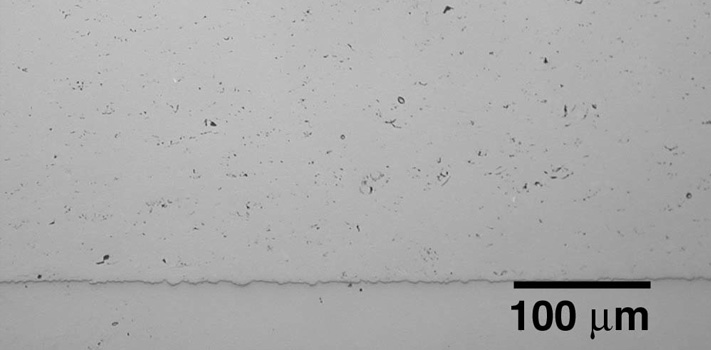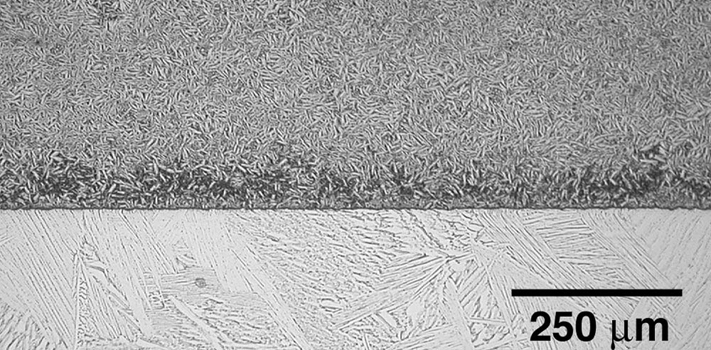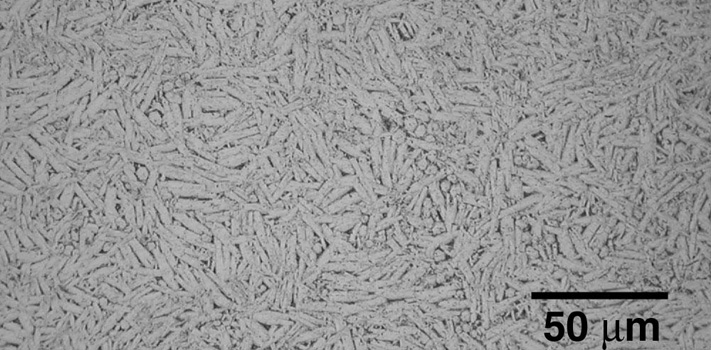 Nitinol
Nitinol shape memory alloy (SMA) Kinetic Metallization depositions have obtained thicknesses exceeding 0.025" with as-sprayed densities of >99%. The micrographs above show the KM deposited Nitinol coating both in the as-sprayed and annealed conditions. Note that in the annealed condition shows boundaries visible from the original powder size. The visible grains are larger than the powder feedstock indicating diffusion and grain growth beyond the particle boundaries.