Kinetic Metallization:
Coatings Once Thought Impossible
Ni-Trans
Coating Properties:
Adhesion strength: ASTM C633, 10ksi (epoxy failure)
High corrosion resistance
Near zero porosity
Uniform color throughout
High adhesion strength

Field repairable

Fully dense

Metallurgical bonding
High Wear Resistance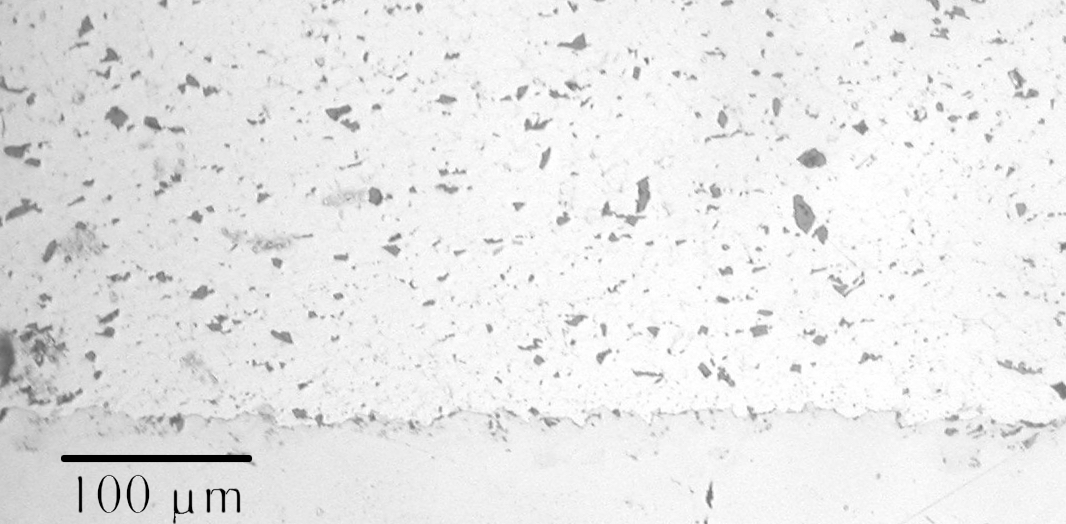 Ni-Trans
Inovati's Ni-Trans coatings were developed to provide corrosion protection coatings and repairs for steels and other high temperature alloys. Ni-Trans coatings are fully dense and offer superb wear resistance and corrosion protection.
These nickel and nickel super-alloy coatings are tailored to provide the best performance in even the most extreme environments. Even though the coatings are deposited at low temperatures, they are designed for high-temperature applications like turbine blade repairs.
Ni-Trans 10 Series
These coatings offer high corrosion protection and wear resistance.
Ni-Trans 20 Series
These coatings are harder and more wear resistant than Ni-Trans 10 coatings. Perfect for hardfacing components for use at temperature extremes.
Ni-Trans 50 Series
These coatings offer extreme corrosion protection. Great for dimensional restoration of corroded components and protective wear coatings in corrosive environments.
Ni-Trans 60 and 70 Series
These coatings are designed for the repair of nickel super-alloy components.