Kinetic Metallization:
Coatings Once Thought Impossible
CuCr
Coating Properties:
Lower cost than HVOF
Does not require surface prep
Smooth bondline
Superior as deposited finish
Minimizes grinding/ polishing
Useful on thin substrates
Tunable hardnesss
Ultrafine microstructure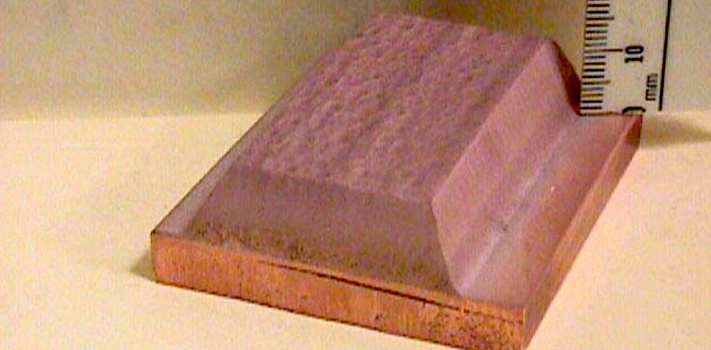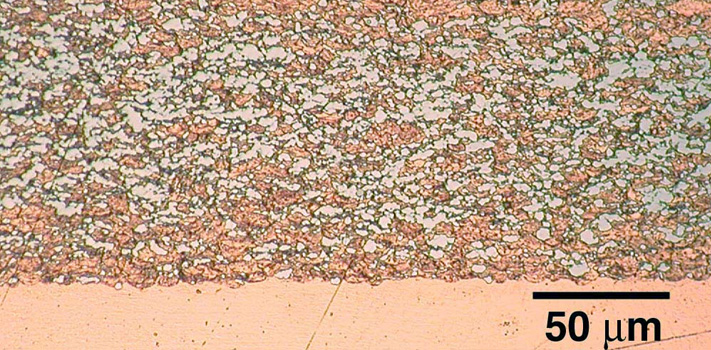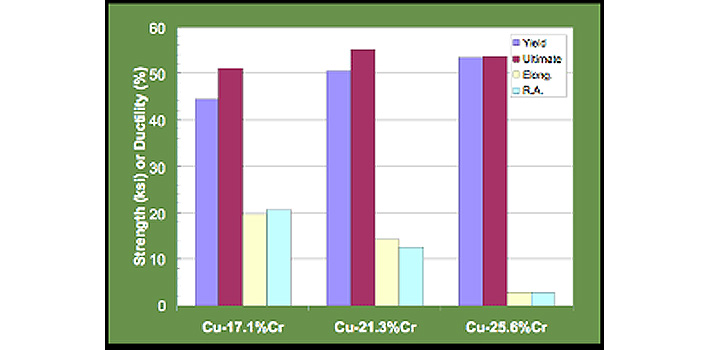 CuCr
Copper chrome (CuCr) is a material of interest in certain rocket engine applications. To test the mechanical performance of the Kinetic Metallization (KM) depositions, CuCr was deposited in thicknesses of up to 10mm onto copper substrates. After annealing, test specimens were machined directly from the KM deposit to test the inherent mechanical strength.
As well as depositing alloyed CuCr powder, Inovati conducted a study utilizing blended copper and chrome powders to obtain similar bulk chemistries. Above is a micrograph of a coating deposited using blended CuCr powder.
Several CuCr alloys were tested for mechanical performance. The results from the blended CuCr depositions indicated that the strength increased and ductility decreased as the chrome in the alloy increased. Comparisons to other test results indicated that the KM depositions exhibited full wrought properties.