Kinetic Metallization:
Raster Gun
System Packages Components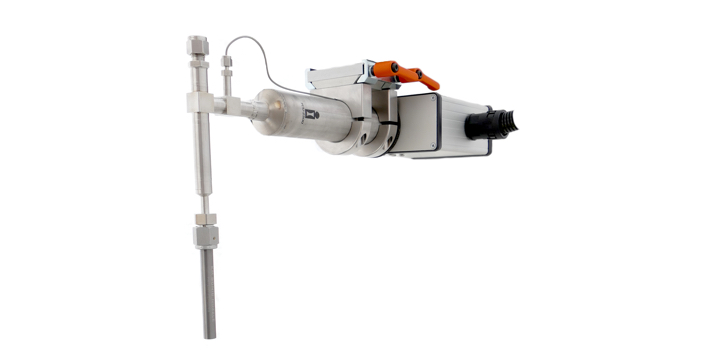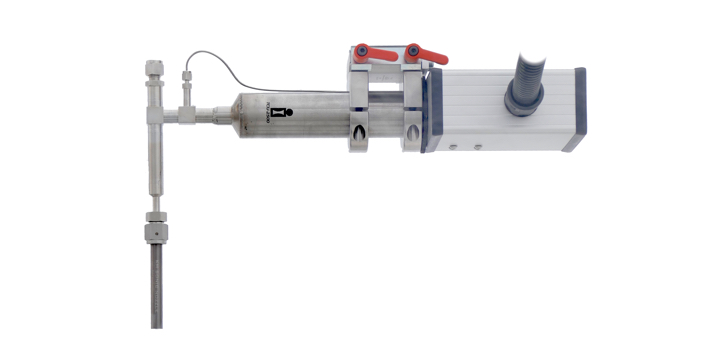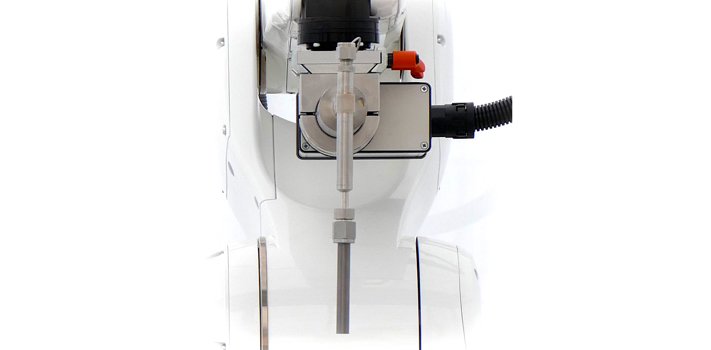 The Raster Gun
| | |
| --- | --- |
| Friction Compensated Sonic Nozzle | Operating Pressure: 50-130psig |
| 3.8kW Thermal Conditioning Unit | Operating Temperature: 0-1000ºC |
| Weight: 5lb (2.2kg) | Robot Manipulated |
The KM Gun is the standard deposition tool for most applications. The KM Gun incorporates the heater, powder injection, and the patented friction compensated sonic nozzle. Because the gas flow rates used during the KM process are so low, the KM-Raster Gun is the smallest deposition gun on the market and can still heat the accelerant gas to over 1000ºC. The KM Gun weighs just over 5 pounds, so it is easily carried by smaller robots and maneuvered in a wide variety of complex motions at high and low speeds to meet your automation needs. Additionally, the welded design of the KM Gun ensures that the deposition point does not change even after the nozzle is removed and put back on, so your automation routines do not need to be adjusted.
The KM Gun is designed to apply superior KM coatings every time. The 3.75 kW Thermal Conditioning Unit (TCU) can heat the accelerant gas to over 1000ºC but typically operates at around 150ºC while applying Inovati's Al-Trans coatings. The temperature of the accelerant gas is monitored and recorded via a thermocouple in the KM Gun as a part of the control and documentation of the KM System's performance. The KM Gun also includes the mixing chamber where the powder feed from the Powder Fluidizing Unit (PFU) is mixed with the accelerant gas from the TCU before entering the nozzle. The combined flows then pass through the friction compensated sonic nozzle where the powder particles are accelerated to speeds up to 1000 m/s so that they can be deposited onto your substrate. The combination of all these features leads to reliable and repeatable KM coatings every time.