Kinetic Metallization:
Coatings
KM Coatings
Fully Dense
Metallurgical Bonding
Heat Treated
High Adhesion Strength
Environmentally Friendly
Tunable Coating Properties
Wear Resistance
Corrosion Resistance
Electrical Conductivity
Hardness
Example Applications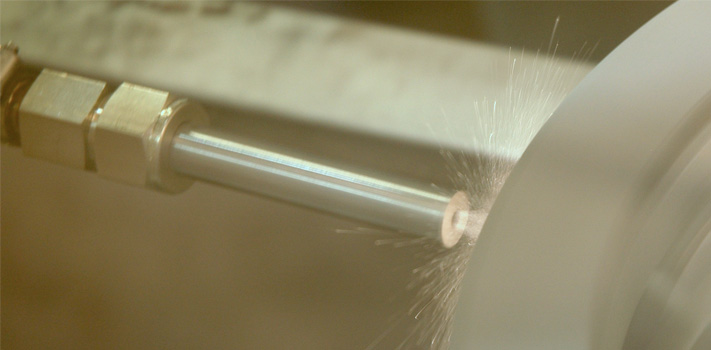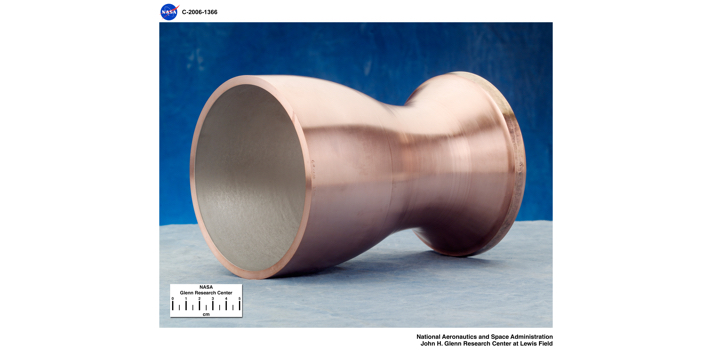 Coatings are functional layers designed to enhance the properties of a surface. KM coatings are often used to increase wear resistance or corrosion resistance of a surface. The KM process is also used to apply thermal barrier coatings and electrical grounding strips.
KM coatings can be used to replace a variety of coating methods including IVD aluminum, AlClad, electrolytic hard chrome, HVOF, plasma spray, cold spray, and brush cadmium. KM coatings exhibit superior properties to conventional coating process because of KM's unique operating conditions. Low temperature operation and inert feedstocks mean that undesirable reactions like oxidation and decarburization do not occur. Additionally, reliable powder feeders and robotic automation ensure that coatings are physically and chemically uniform. KM coatings are fully dense and have excellent adhesion.
Below is an example of a NiCrAlY thermal barrier coating on a NASA rocket nozzle. Read more...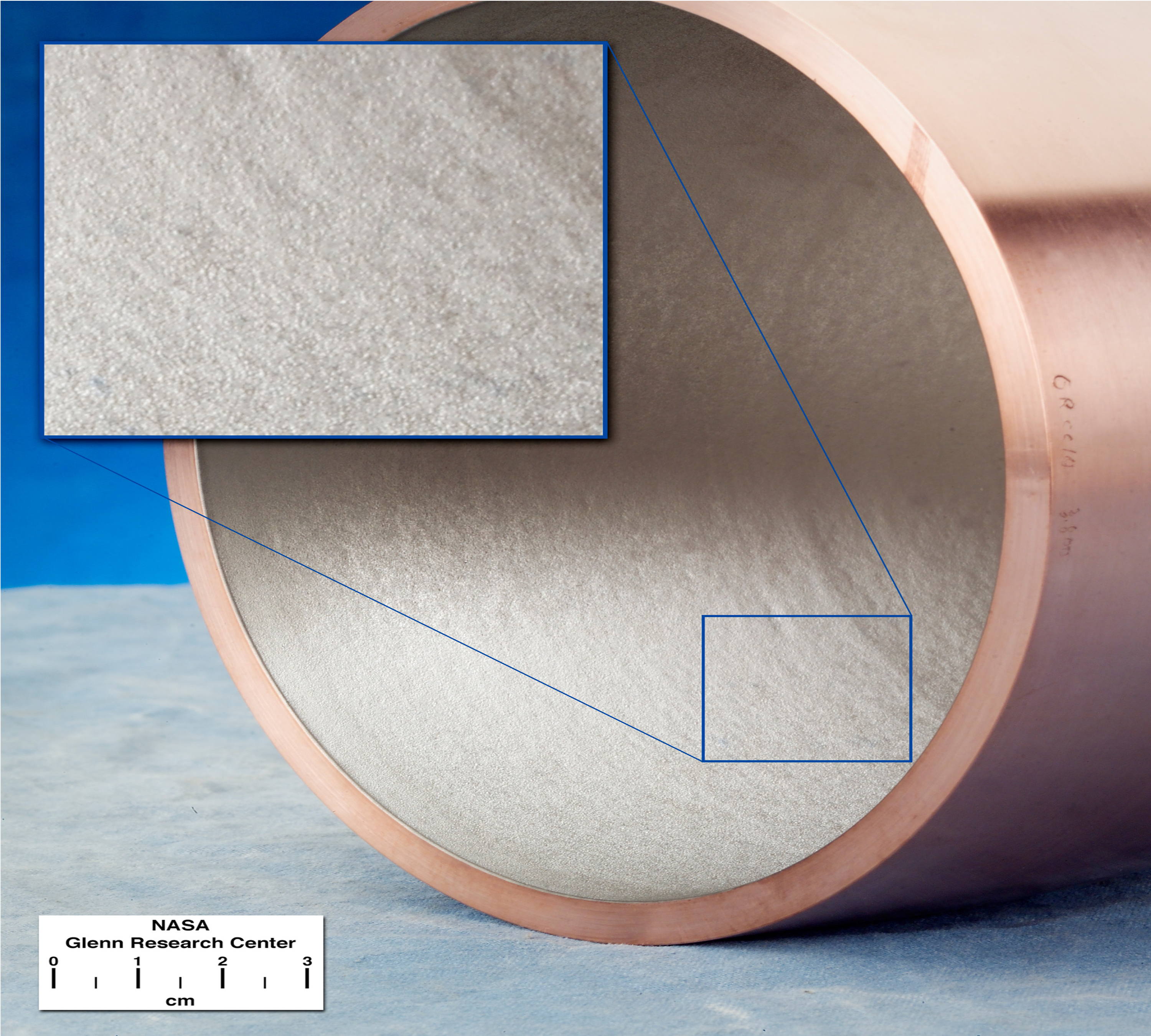 Sometimes coatings are also dimensional restorations. This is done to increase the lifespan of the repaired component over the life of the original part. For example, NAVAIR applies WC-Co during their Hydraulic Gearshaft Repair. Not only does the coating restore lost material from wear damage to the shaft, but the lifespan of the repaired part is orders of magnitude longer than the OEM gearshaft. Read more...
Inovati's Al-Trans® line of KM coatings are ideal for protecting light metals like aluminum and magnesium. Most Al-Trans coatings pass 5,000 hours of salt spray testing. Additionally, Al-Trans 10-20-50 protects magnesium substrates for over 190 hours in ASTM B117-95 Neutral Salt Spray testing (whereas standard Dow coatings begin corroding in less than 24 hours under the same conditions).
Inovati's Ni-Trans line of KM coatings provide corrosion protection in even the most extreme environments. These coatings are harder than Al-Trans coatings and are tailored for greater temperature extremes.
Inovati has also developed a corrosion resistant WC coating as a part of the KM HF line of coatings. This wear and corrosion resistant coating has been qualified with over 1000 hours in salt fog, more than twice the life-time of competing HVOF coatings.
The KM-CrAlY line consists of MCrAlY (M = Ni, Co, or Ni/Co) feedstock optimized for Kinetic Metallization.
The above coatings are only a few of the many coatings that can be deposited with Kinetic Metallization.
For a complete list of coatings, click here...
To read more about Inovati's feedstock options, click here...